Browsing articles in "2013"
A visualized map of police advisory complaints in the City of Philadelphia won the third annual BarCamp NewsInnovation News Hackathon.
Seven projects, judged by Temple University Journalism Dept. Chairman Andy Mendelson, Technically Philly reporter Juliana Reyes and Sunlight Foundation's Bob Lannon:
Mapping Police Complaints by Mike Ball [WINNER]- Mike created an interactive map plotting the 2009 to 2012 complaints filed with the Philadelphia Police Advisory Commission by citizens against Philadelphia Police officers. Find the map at ph.ly/pac.
Social Media Manager tweets by Brian Abelson — Taken down by Twitter right after presenting, Abelson built a tool that retweeted any message between a list of prominent social media staffers at news outlets, whom Abelson said seem to spend a lot of time talking to each other on Twitter.
StateRep.Me Design by Georgia Guthrie with Chris Brown and Christoper Nies — The ongoing StateRep.Me project connecting all communication from Pennsylvania state legislators got a design update during the hackathon.
Historic Defender by Mjumbe Poe
Visualize Election Data by Tim Wisniewski
Ad Sleuth Sunlight Foundation hack by Bennett Huber
by Pam Selle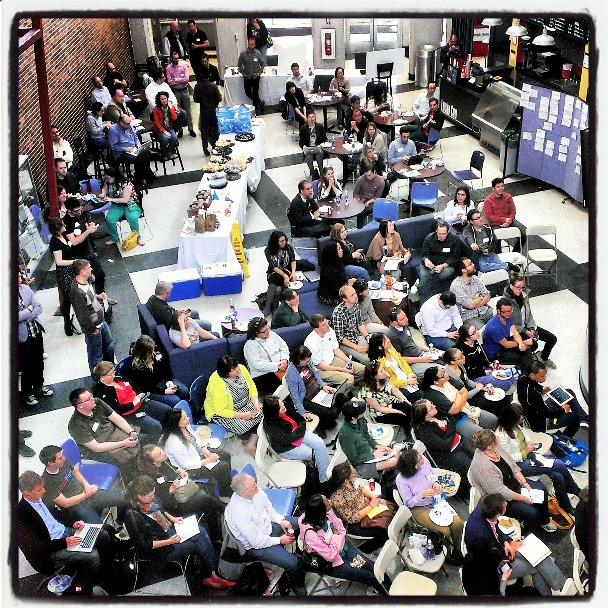 The fifth year was perhaps our best attended BarCamp NewsInnovation yet.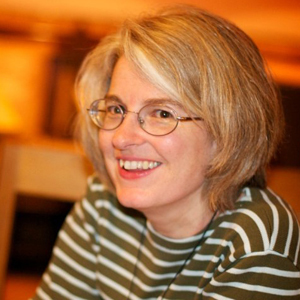 A past BCNI attendee and editor of TED.com, Emily McManus will give the unconference keynote in the lunchtime hour.
Find her on Linkedin here.
Emily is a change from the first planned keynote for this year because of some unfortunate news, but Emily is no stand-in. The accomplished content director is driving one of the world's best known websites.
Emily McManus is the editor of 
TED.com
, where she oversees the written words that help people around the world find the perfect TED Talk to watch — and to explore the wider context of great ideas. Since January 2007 she's helped more than 1,500 ideas on video connect with more than 1 billion viewers. She's passionate about short, clear writing; encouraging young writers and editors; and creating spaces and tools for better online communities.
Before TED, McManus headed a regional magazine group, and wrote and edited for magazines, books and weekly newspapers. She was copy chief at Wired and the San Francisco Bay Guardian; her first adult job was at a tech magazine called LAN Technology.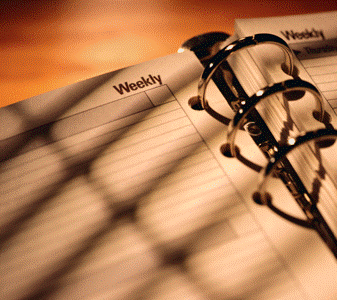 One of the biggest changes to the 5th annual BCNI will be some pre-planned sessions to kick things off, so we wanted to highlight some of those sessions with an overall look at the tightened schedule.
We're also welcoming our friends from the Philly Content Strategy group to bring new faces with a cohosted event: "Content Camp is an unconference that brings together the artistic, strategic, entrepreneurial, and tech communities to exchange ideas and collaborate on the future of content creation, consumption, and compensation."
Of the five rooms, two will have a broader Content Camp focus and three will look more narrowly at news.
9:00 am: Doors open for coffee and bagels!
9:30 am: Hackathon brainstorming begins
10:00-10:45 am: Session One
Room 3 [75 people]: "Measuring journalism by impact" led by @greglinch, @erika_owens and @brianabelson
Room 4 [50 people]: Open Room

Room 129 [20 people]: Open Room Suggestion: Social Media Trends
Room 302: Open Room
: "Artificial Scarcity and the Post-Ownership Economy" led by David Dylan Thomas
(Alternately, Room 310, a 20-person computer lab, can be used.)
11:00-11:45 am: Session Two
Room 3: "The State of Mobile" led by Joey Marburger Mobile Design Director at Washington Post

Room 4: Open Room Suggestion: Open Data Tools

Room 302: Open Room

Room 304: Open Room
Room 310: Open Room
12:00-1:00 pm: Lunch Keynote, Emily McManus, Editor of TED.com

1:15-2:00 pm: Session Three
Room 3: "Civic Engagement Web Tools" led by @electnext and @planphilly

Room 4: Open Room Suggestion: Open Data Philosophy

Room 302: Open Room
Room 304: Open Room
Room 310: Open Room
2:15-3:00 pm: Session Four
Room 3: "Responsive design for niche news websites" led by @brianjameskirk @mgolas

Room 4: "Beyond metrics: Thinking more broadly about measuring journalism impact" led by @andrewmendelson

Room 302: Open Room

Room 304: Open Room
Room 310: Open Room
3:15-4:00 pm: Session Five
Room 3: Open Room Suggestion: Who is a Publisher?

Room 4: "Memes, genes and code: How do ideas arise, evolve and how can we track them?" led by @greglinch

Room 302: Open Room

Room 304: Open Room
Room 310: Open Room
4:15-5:00 pm: Unconference takeaways and start-athon presentations
5:30 pm: After-party Happy Hour
See the 2012 schedule here, the 2011 schedule here and 2010 here and 2009 here.
More than 30 journalists and technologists came together in the new Inquirer newsroom today for an introduction to and brainstorming for the BCNI News Hackathon. See our event working document here.
The event, hosted by Interstate General Media and sponsored by the Center for Public Interest Journalism, included the highlight of a handful of hackathon projects that have continued to have success and then the sharing of ideas of data sets and projects reporters would like to see created next month.
The Knight-Mozilla Open News project also supported the time for organizing the event by sponsoring BCNI.

When you come to BarCamp NewsInnovation on Sat. April 27 at 9am (maybe after attending the Philly Tech Week signature event and after party the night before) you're going to want some coffee, maybe a bagel, maybe something else to get you fed and ready to dive in to a day-long unconference and hackathon.
Thankfully, our friends at the Sunlight Foundation, a longtime supporter of transparency efforts through journalism and data discovery, is helping us out. Not only with breakfast, but with the kind of data and reporting tools that you need to know in 2013.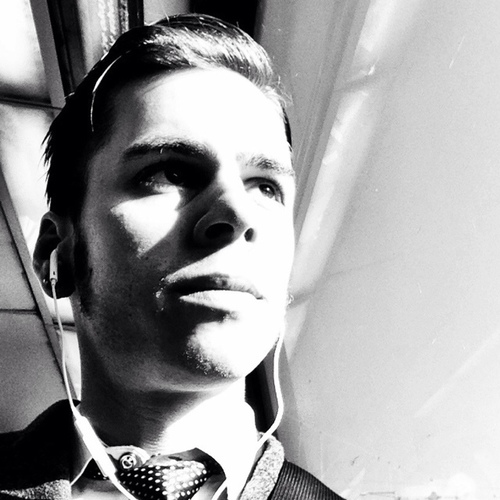 Someone from the Washington Post has attended each of the last four BCNI events — including local projects editor Greg Linch for each of them, though in a different role at the beginning. This year, Linch will be joined by at least one other colleague, as mobile design director Joey Marburger is coming thanks to coordination and support from Temple's Dept. of Journalism.
Before joining The Post in 2010, Joey was the Senior Web Developer/Designer at Gannett Co. and prior to that the Online Editor for The Indianapolis Star. He studied Digital Communication and Computer Science at Purdue University in West Lafayette, Ind. where he also worked for The Exponent, Purdue's independent student newspaper.
Besides work, Joey spends my time with my lovely wife Cas and their two Labrador retrievers Walt and Porter in Northeast DC.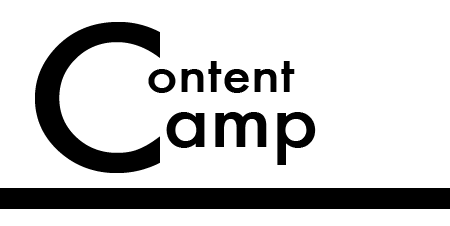 The future of news doesn't end with reporters.
That's why three years ago, we first launched the coterminous News Hackathon, focused on building tools to better inform communities. And that's why in 2013, we're welcoming the first ever Content Camp to co-locate with us.
A ticket to BCNI gets you access to all Content Camp programming too!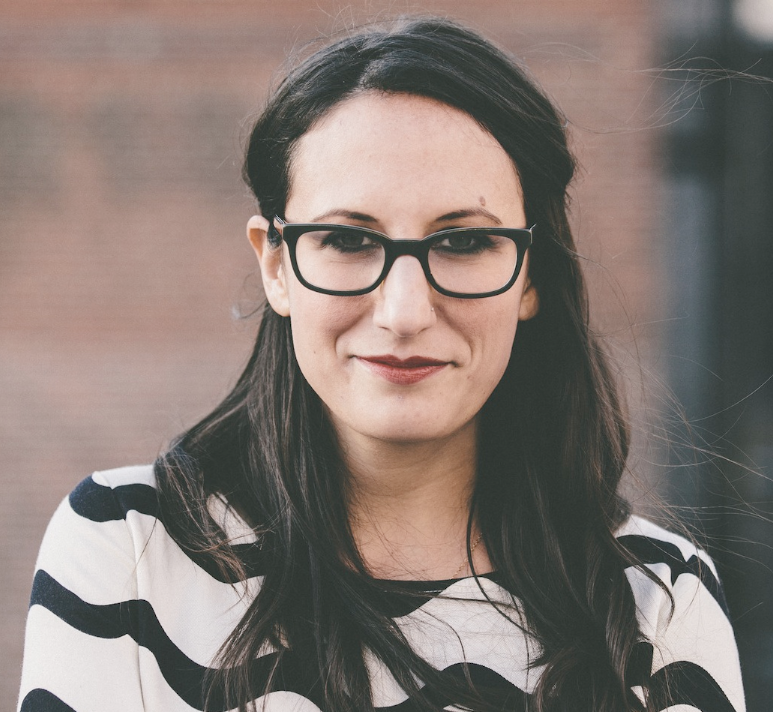 [[THIS HAS CHANGED, as you can see here.]]
Following our lunchtime keynote speakers of the past, including then Pro Publica social media editor Daniel Victor and then Wall Street Journal engagement editor Zach Seward, this year we'll hear about new platforms for content from Tumblr Executive Editor Jessica Bennett.
Bennett is coming thanks to coordination and support from Temple's Dept. of Journalism.
The 5th annual BarCamp NewsInnovation will take place again at Temple University on Sat. April 27, 2013 as part of Philly Tech Week.
Register for $5 here. Students with an ID are free but still must RSVP.
We charge $5 to try to get a more accurate RSVP count (read more here), but let us know if you can't make it because of the money.
What are some changes to expect this year?
Morning Planned Sessions: As a change to the unconference format, we'll have a couple high-quality, morning pre-lunch events scheduled to motivate you to come early and drive better conversations later.

News Start-athon: Growing on the success of the past two hackathons, this year BCNI will feature a Start-athon, which means the day will used to launch technology, data, tools and other ideas to better inform communities. Do you have a half-thought-out idea? Come and START it at BCNI, and then follow up at other events to move them forward.

Partnerships: We'll likely be announcing some event partnerships to bring in some new subject matter experts into the news innovation fold.
Shared closing session: We'll end the sessions at 4pm, so we can collectively see hackathon projects judged and share the biggest takeaways from all the sessions of the day.