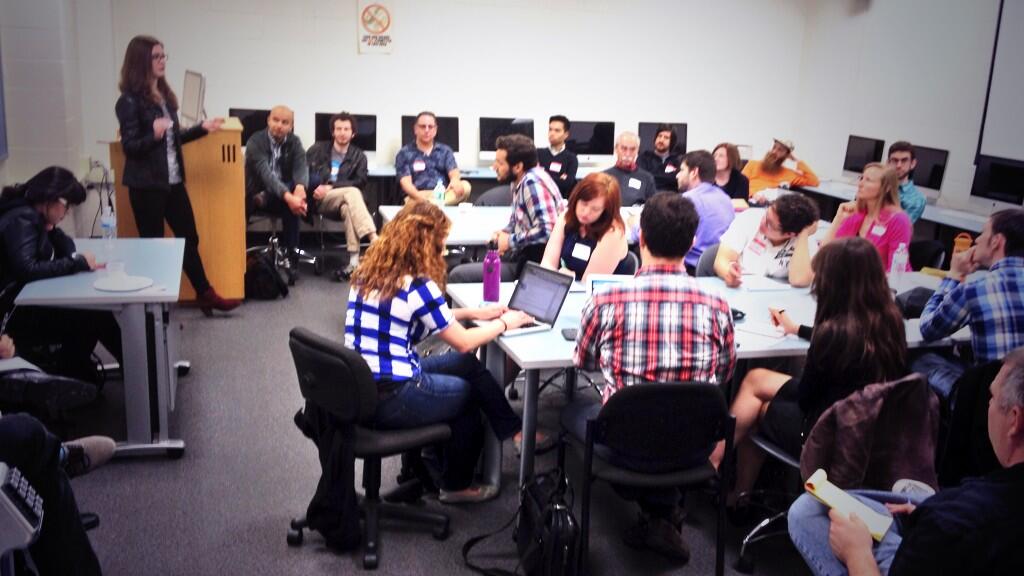 We pulled together a bunch of the numbers and math for pulling together this year's Barcamp News Innovation.
How many people attended throughout the day? Nearly 250 (our biggest yet).
232 BCNI tickets sold online; nearly 100 Content Camp ticket sold: 134 BCNI online tickets redeemed, nearly 60 Content Camp online tickets redeemed; 15 on-site ticket sales; 20+ unregistered partners, organizers and volunteers participated
How much breakfast did you get? (thanks Philly.com!) Enough for 100.
8 dozen bagels, 8 boxes of Dunkin Donuts boxes of Joe; 1 box of hot water, 1 box of Decaf ($284); 2 dozen donuts ($15.98); 3 jugs of orange juice ($21)
We needed more cups than Dunkin gave us
How much lunch did you get (thanks Center for Public Interest Journalism)? Enough for 175.
Lunch from Greek Lady featuring hoagies and a garden salad ($915.46); ice ($7.98, in addition to some stuff we had leftover)
Whole Foods gluten-free curry chicken option for allergies ($20)
6 12-packs of Coca Coal, 6 12-packs of Diet Coke; 3 cases of Sprite; 6 24-pack of bottled water ($132.34)
How banging was the after party? Planned for 75, upped to support 100
Last year, we had leftover food but with a shortened day (ending at 4pm, not 5pm) we expected more attendees, so we planned for 75 people, with free drinks and heavy appetizers. We ran out of both quickly, so I ordered more food but everyone only got their first drink. ($912.36)
We probably had closer to 100 people come through the happy hour.