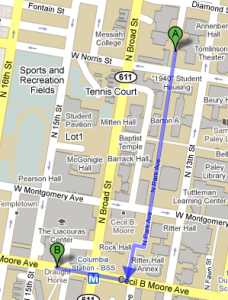 While last year's afterparty had us all treking to old city, this year BCNI aims to make your post-BarCamp life easier.
BCNI 2010's afterparty will take place immediately after the event at Temple's very own Draught Horse, a nine minute walk from the event.
The afterparty will undoubtedly be amazing, but we're looking for a sponsor to chip in to make the event extra special (read: open bar). For under $1000, Draught Horse is willing to provide at least two hours of free drafts and well drinks to all attendees.
If you are interested in sponsoring the afterparty (or BCNI) contact organizer Sean Blanda.