Browsing articles in "blog"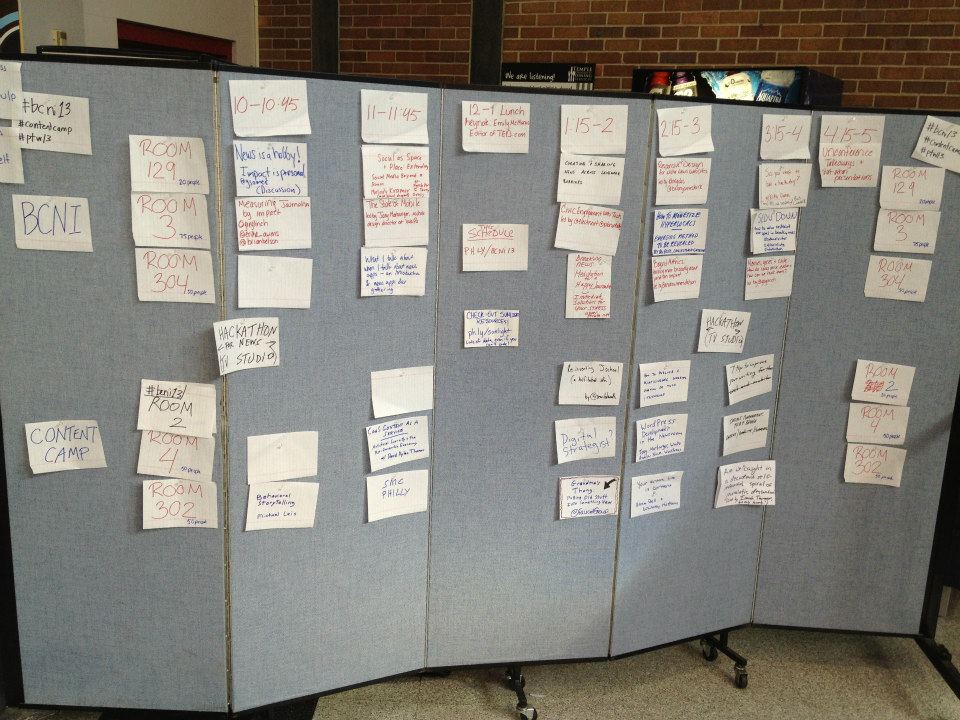 One of the biggest changes to the 5th annual BCNI will be some pre-planned sessions to kick things off, so we wanted to highlight some of those sessions with an overall look at the tightened schedule.
We're also welcoming our friends from the Philly Content Strategy group to bring new faces with a cohosted event: "Content Camp is an unconference that brings together the artistic, strategic, entrepreneurial, and tech communities to exchange ideas and collaborate on the future of content creation, consumption, and compensation."
Of the five rooms, two will have a broader Content Camp focus and three will look more narrowly at news.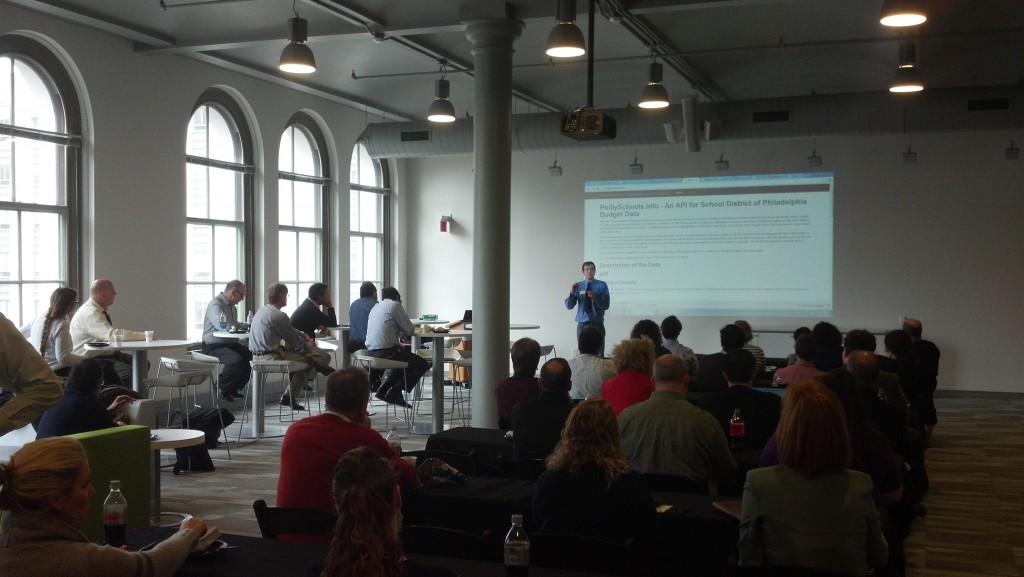 More than 30 journalists and technologists came together in the new Inquirer newsroom today for an introduction to and brainstorming for the BCNI News Hackathon. See our event working document here.
The event, hosted by Interstate General Media and sponsored by the Center for Public Interest Journalism, included the highlight of a handful of hackathon projects that have continued to have success and then the sharing of ideas of data sets and projects reporters would like to see created next month.
The Knight-Mozilla Open News project also supported the time for organizing the event by sponsoring BCNI.

When you come to BarCamp NewsInnovation on Sat. April 27 at 9am (maybe after attending the Philly Tech Week signature event and after party the night before) you're going to want some coffee, maybe a bagel, maybe something else to get you fed and ready to dive in to a day-long unconference and hackathon.
Thankfully, our friends at the Sunlight Foundation, a longtime supporter of transparency efforts through journalism and data discovery, is helping us out. Not only with breakfast, but with the kind of data and reporting tools that you need to know in 2013.
Someone from the Washington Post has attended each of the last four BCNI events — including local projects editor Greg Linch for each of them, though in a different role at the beginning. This year, Linch will be joined by at least one other colleague, as mobile design director Joey Marburger is coming thanks to coordination and support from Temple's Dept. of Journalism.
Before joining The Post in 2010, Joey was the Senior Web Developer/Designer at Gannett Co. and prior to that the Online Editor for The Indianapolis Star. He studied Digital Communication and Computer Science at Purdue University in West Lafayette, Ind. where he also worked for The Exponent, Purdue's independent student newspaper.
Besides work, Joey spends my time with my lovely wife Cas and their two Labrador retrievers Walt and Porter in Northeast DC.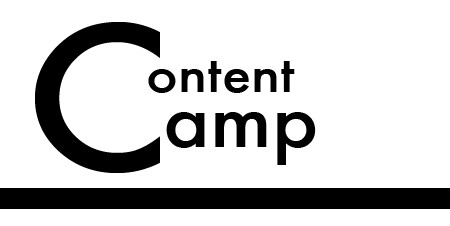 The future of news doesn't end with reporters.
That's why three years ago, we first launched the coterminous News Hackathon, focused on building tools to better inform communities. And that's why in 2013, we're welcoming the first ever Content Camp to co-locate with us.
A ticket to BCNI gets you access to all Content Camp programming too!
[[THIS HAS CHANGED, as you can see here.]]
Following our lunchtime keynote speakers of the past, including then Pro Publica social media editor Daniel Victor and then Wall Street Journal engagement editor Zach Seward, this year we'll hear about new platforms for content from Tumblr Executive Editor Jessica Bennett.
Bennett is coming thanks to coordination and support from Temple's Dept. of Journalism.
The 5th annual BarCamp NewsInnovation will take place again at Temple University on Sat. April 27, 2013 as part of Philly Tech Week.
Register for $5 here. Students with an ID are free but still must RSVP.
We charge $5 to try to get a more accurate RSVP count (read more here), but let us know if you can't make it because of the money.
What are some changes to expect this year?
Morning Planned Sessions: As a change to the unconference format, we'll have a couple high-quality, morning pre-lunch events scheduled to motivate you to come early and drive better conversations later.

News Start-athon: Growing on the success of the past two hackathons, this year BCNI will feature a Start-athon, which means the day will used to launch technology, data, tools and other ideas to better inform communities. Do you have a half-thought-out idea? Come and START it at BCNI, and then follow up at other events to move them forward.

Partnerships: We'll likely be announcing some event partnerships to bring in some new subject matter experts into the news innovation fold.
Shared closing session: We'll end the sessions at 4pm, so we can collectively see hackathon projects judged and share the biggest takeaways from all the sessions of the day.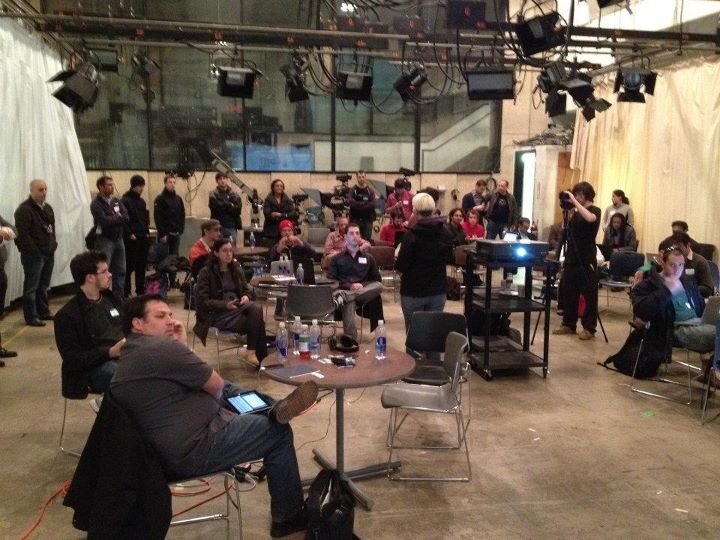 The second annual News Hackathon presented by Tropo held during BarCamp NewsInnovation had more than 40 participants, half of whom were developers and the rest were journalists. More coverage on Technically Philly.
They built mobile-focused tools that were aimed at informing underserved communities and were given prizes thanks to the generosity of the Center for Public Interest Journalism.
Projects:
FIRST PLACE Sheltr.org SMS add on: Text a Philadelphia or New Jersey address to 1-215-987-5377 and get nearby social services. It's an add on by developer Adam Hinz to a previous hacakthon project. ($1,500 Visa gift card)
SECOND PLACE (tie): LGBTRights.me led by Philadelphia Gay News Editor Sarah Blazucki, with activist Faye Anderson, Comcast developer Mike Ball, Indy Hall's Bula, Gabriel Farrell, Daniel Freiman, Casey Thomas and Code for America fellow Alex Yule, conveys how varied LGBT rights are by comparing by location. Visit it here. (Each team member received a $100+ Amazon gift card)
SECOND PLACE (tie): Switchboard: This mass survey tool was aimed at collecting information from taxi drivers but can have other application, says the original pitch from Bryan Mercer at the Media Mobilizing Project and Ron Blount of the Taxi Workers Alliance of Pennsylvania. The development team, which took on the hard work of building the thing, included Josh Marcus, and Bennet Huber of Azavea, Dan Feder and Bryan Purcell. Find the project GitHub here. (Each team member received a $100+ Amazon gift card)
Text Blast: The mass text-message information tool by Tim Wisniewski will help civic groups mobilize. Visit it here.
Money Talks: Focusing on the withering local campaign finance data from Our Philadelphia, journalists Tom Ferrick and Chris Brennan partnered with Comcast developer Karl Martino, Inquirer data visualization specialist Rob Kandell and Kristen Mosbrucker to collaborate on some data.
Councilmatic: The more flexible City Council legislation tool from Mjumbe Poe gained some ground.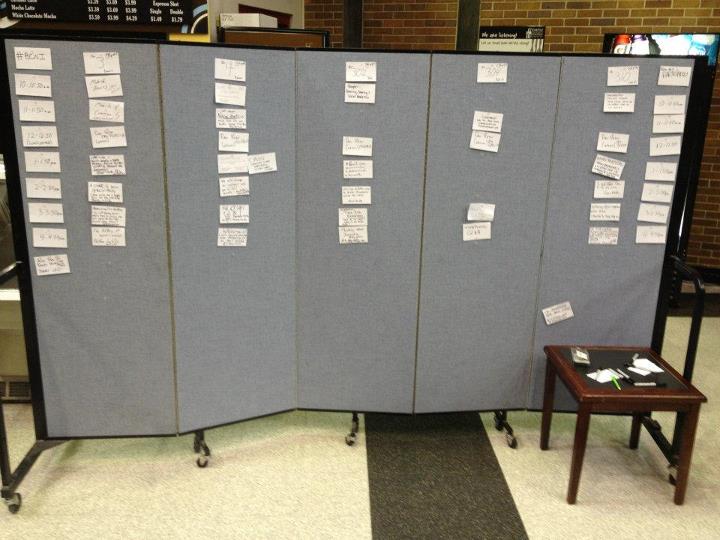 Here are the presentations from the 2012 BCNI!
Time
Room 3
Room 4
Room 302
Room 304
Room 310
10
Mobile Basics @amygahran
Pay for News @editorialiste
Google+: Sourcing social analytics
Somewheretown: replace the newspaper
11
Mobile & Community @amygahran
New metrics @greglinch
GunCrisis.org
@jimmacmillan
12
Group session
Group session
Group session
Group session
Group session
1
Pulitzer-winning data package for Assault on Learning by Rose Ciotta
Global/loocal pubs
@editorialiste
@phillydesign
@cgrant
Foster news discussions
@neilbudde
'Camtango:' real-time crowdsourced photojournalism app
3 metrics that matter: workshop following a.m. session
@greglinch
2
A Star is Born
Charge your news customers
@brianjameskirk @erikaowens @mkaiser
Tools for reporters
@albertsun
3 half-baked ways to fix the article
@seanblanda
3
Moderninizing civic journalism @amyzquinn
SEO 101 and 201 for journalists
@chronotope
Build a custom WordPress theme
Keith Collins
Optimizing a print mag online
@phillymag
4
History of Platform Lock-in @johnjoseph
Whitespace online
@chronotope
Journalism education
@andrewmendelson
WordPress Q&A
Keith Collins
PA Forward for libraries
@purplecar
Thanks for all the participation!
We're trying to better bring together the news and the innovation. Here's another step.
The fine people at the Center for Public Interest Journalism, housed at Temple University, will be putting up $3,000 in prizes for the best mobile-focused projects that come out of the Open Gov 'News' Hackathon presented by Tropo. Their interest is the impact mobile can have in underserved Philadelphia communities, where smartphone technology is proliferating more quickly than broadband.
What that means is, like any hackathon, come and build what inspires you, but there's some incentive to get excited about a slice of that creative pie. Find some ideas here, but know that your ideas are definitely desired.
Our judges — Code for America government relations director Mark Headd, City of Philadelphia developer Clinton Johnson and local Hacks/Hackers organizer Erika Owens — will be using these topics for guidance in making their decision:
Progress on project — Teams only get a day, how much progress was made in that time? (1-3 points)
Impact of project — Is this a project that can have broad adoption, usage and utility? (1-3 points)
Relevance of project — How does this project fit into the open gov and informing communities spirit? (1-3 points)
Use of mobile — Prizes will be focused on projects that use the unique qualities of the mobile technology, and not just smartphone but also SMS and other tools (1-3 points)
The details on the prizes — likely a combination of cool swag, gift cards and toys — will depend on the number of participants and size of teams. Regardless, it's another reason to dedicate your Saturday to something cool.
See the day's schedule here and other hackathon details here.